In today's world of mass shootings and gun violence, concealed carry insurance is recommended by a lot of permit or license holders that conceal carry.
When you have to protect yourself or your family, you can be confident that the other party, primarily the person you're defending yourself against, will not hesitate to sue you.
And even if the individual is trying to break into your vehicle or has the intention of robbing your home, you'll be stuck with:
Court fees
Legal fees
Potential medical bills
You may even have to see a therapist – shooting can be traumatic. It is not something to be taken lightly.
CCW insurance can help.

Do You You Need A Concealed Carry Insurance Policy?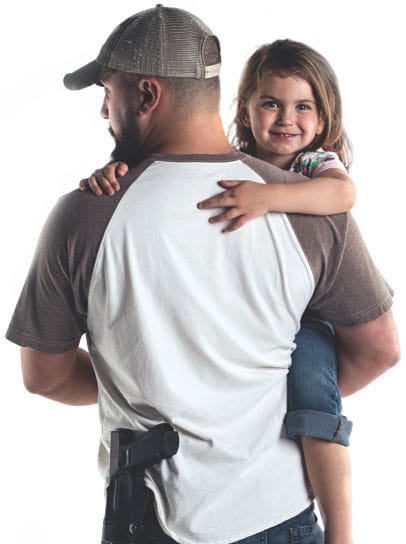 Before we dive into the policies, what is it exactly?
What can coverage help you with as someone who concealed carries?
Concealed carry insurance is a new concept that has really come to light since more people are registering to conceal carry in the United States. This is essentially self-defense insurance 101, and it does one main thing:
Provides you with protection benefits if you ever have to use force in a self-defense matter
There are a multitude of insurance companies, and each one provides a different level of protection.
When you seek out insurance, it will cover, in most cases:
Legal representation
Legal defense
You'll often be able to work with a lawyer that specializes in concealed carry cases, and this is one of the biggest benefits of all. You can't work with just a general lawyer when you're involved in a self-defense case.
You have too much to lose.
A lot of insurers have a network of lawyers on their side that you can choose to represent you in a legal matter. These lawyers are experts in gun law and self-defense, and they will do everything in their power to be able to keep you out of jail.
When you defend yourself, there's always a risk of:
A full-blown police investigation
Weapon confiscation
Missed work
Lost wages
Lawyer fees
Bail bonds
Conviction and sentencing
Damages awarded to the defendant
You'll likely have to appear in court, and you may even be held in custody when the police investigation is ongoing.
Self-Defense Insurance 101
How Does Insurance Work When Conceal Carrying?
Self-defense should not come at a life-changing cost, so insurance companies have started to offer plans that contain different levels of protection. These plan tiers may include lawyer fees, and the higher you go, the more fees will be covered.
Some plans may offer family-wide insurance so that if your children or spouse need to use a weapon in self-defense, the policy will offer protection.
You'll need to look up each policy and tier to know if:
Financial assistance is offered upfront
Lawyer fees are paid upfront, or only when the case is settled
There are also insurers that do not offer this level of financial protection. Instead, they will allow you to have access to their on-call lawyers. While this is a nice perk, it leaves the financial responsibility of self-defense in your hands.
When you choose a policy, you will want to take into account the following:
The coverage area of the insurance, and if it's offered coast-to-coast or only in your state.
Coverage for negligence or accidents involving a firearm.
Caps on coverage.
Deductibles that need to be paid out-of-pocket.
Compensation disbursement.
Assistance with criminal defense.
Assistance with civil defense.
You'll also want to know what type of customer service is available. If you're in the middle of a lawsuit because of self-defense, you want to be able to rely on your insurance. All of these points matter, and it's very important to consider all of your insurance options.
When you start digging into insurance providers, you'll find that there are three main methods of operation:
Membership. There is membership-based enrollment which offers you exclusive benefits along with financial protection and legal protection.
Insurance-backed. Serious policies that have been underwritten by large insurance companies that fulfill claims.
Grouped Funds. In a group fund, all of the money paid by members goes into a fund in which is used to help for legal bills and other policy protection.
Concealed carry insurance may also provide coverage for other weapon usage, such as using a taser or a knife to protect yourself.
How To Choose The Right Level Of CCW Coverage?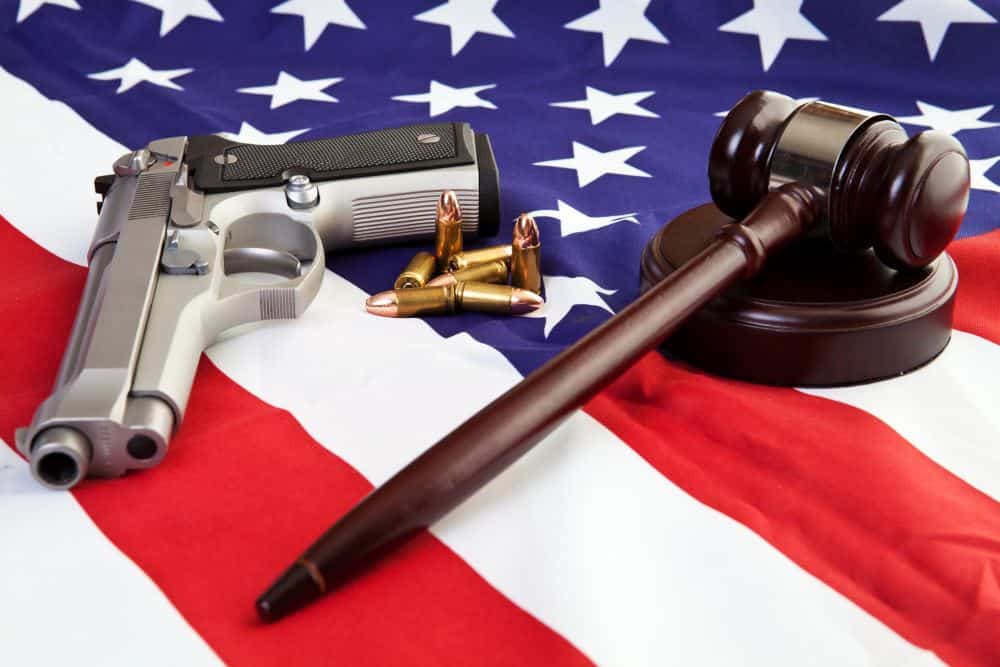 Main Points to Consider When Seeking Concealed Carry Insurance
Choosing an insurer is going to be tricky, and there are a lot of insurers that use smoke and mirrors to lure potential policyholders in. You want to work with an insurer based on your own criteria.
But if this is your first-time seeking insurance, you'll want to consider the following main points:
Criminal defense. How much money will you receive for criminal defense? You'll want to see if you have an upfront retainer, and you'll also want to determine how much money will be dispersed for you. These funds are used to pay an attorney, pay expert witnesses and, of course, help build a solid case in your defense.
Civil defense. Some policies may only offer funds for criminal defense, but others may also offer a civil defense fund. This is a fund that will help you absorb civil liability damages.
Weapons. Firearms will be covered, but what other weapons are covered on the policy?
Family coverage. Will coverage extend to other members of your household? If not, you may want to determine if there's an add-on option that will help you with additional family coverage.
Network. A network of professionals that can assist you with everything, from expert witnesses to lawyers and other professionals that focus on legal defense. You may want to consider an insurer that has a network of professionals that will assist you in winning your criminal defense case.
Compensation. What, if any, compensation is provided for missing work? This is key because many defense trials drag on, causing significant monetary damage and financial hardship in the process.
Bail. If you have to post bail, will the funds be available to you, or will bail be your own responsibility?
These are just some of the main points that you'll want to consider. You may also want to consider if psychological support will be provided. Many insurers are also offering gun replacement and retrieval as well as on-site assistance.
You may even have access to your own crisis manager.
Consider all of these points, and also consider the caps on the coverage provided. A $50,000 cap may seem like a lot, but the cap will go very quickly when you have to pay for expert witnesses, lawyers and other professionals to help in mounting a strong defense.
CCW Insurance FAQs
Is concealed carry insurance mandatory?
No. There are no states in the United States that require you to carry concealed carry insurance. You, the gun owner, are 100% liable for your firearm and will have to face all of the financial ramifications if you do not have insurance in place.
What if my gun is stolen?
Insurance providers for concealed carry are offering policies to help you in the event of self-defense. If your firearm is stolen, this would fall under your homeowner's insurance policy or equivalent.
You will want to take this time to report your gun stolen if you haven't done so already.
If the gun is used in a crime, you do not want it to be linked to you in any way.
Won't my homeowner's insurance cover my legal bills?
This depends. You will want to consult with your policy and insurer to find out if you're going to be covered if you have to defend your home. A good way to find this is in your policy by looking for what is called a "wrongful acts" clause.
In either case, homeowner's insurance will not provide the same level of protection or coverage as a concealed carry insurance policy.
If you have any questions, ask your insurer and determine the best policy for you. There are a multitude of different insurance companies and tiers, and while the highest tier may be excessive, it will offer you peace of mind that other tiers cannot match.
Concealed carry insurance offers you protection as a gun owner, and if you don't have a policy, it's time to consider one. In the event that you have to use your firearm for protection, you'll be happy to have an insurance policy in place that offers you comprehensive coverage for legal bills, potential lost wages and access to assistance during this nerve-racking time.