If you want to add a new dimension to any set of speakers that you own, you have one main option: Super Tweeters. A lot of people (myself included) have focused too much on bass in the past and have overlooked the audiophile potential that tweeters have to offer.
What are Super Tweeters?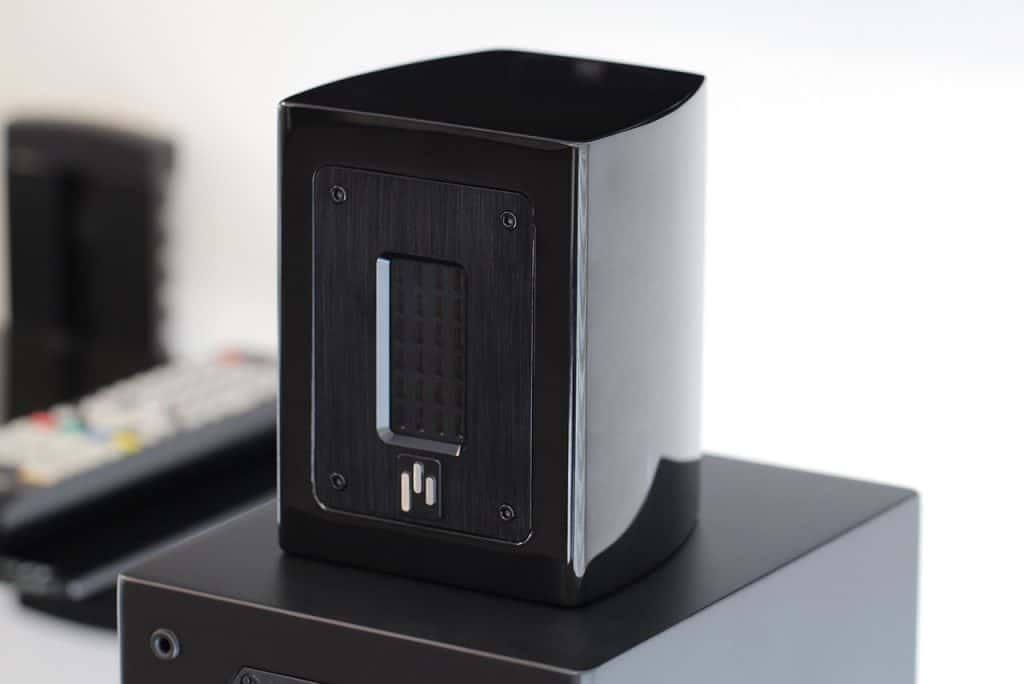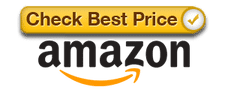 Super Tweeters are designed to provide you with a more relaxed, natural sound and an impressive improvement in bass detail. The tweeters work to balance the frequency spectrum, and the transient response allows for clearer, better sound production.
Why You Should Use Dedicated Tweeter Speakers?
Super Tweeters are meant to enhance the clear audio that you want out of any sound system. You can use these tweeters on a high-end home theater system, or you can opt to use these speakers on a 2-channel set up.
Audio frequencies have been enhanced in recent years, and while 20 KHz may have been the norm for most speakers, it's starting to have a major impact on your overall sound quality.
Recordings of the past were 20 KHz, so speakers have the ability to only produce up to this frequency level. The audio world is starting to introduce:
Hi-res digital files
Super audio CDs
And these two products have audio frequencies that can go as high as 100 KHz. You can add a Super Tweeter to your current set up to be able to hear these higher frequencies which enhance audio and make for smoother, more natural sounds.
When you start digging into sound, you'll start to uncover that when two sound waves "clash," this is called a phase. What happens when a phase occurs? Sound is cancelled out as a result. Speakers have compensated for this by adjusting the phase levels in speakers or of the tweeters because treble and bass sound waves travel at different speeds.
Treble actually travels faster than bass sound waves.
Overcoming this is done with the Super Tweeters through adjusting across frequency bands. The result is a blended audio that is much more natural and clearer than in the past.
The Super Tweeter is able to achieve this through a five-step crossover switch which is adjustable.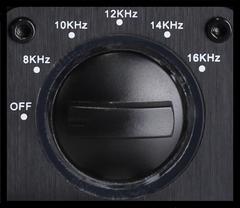 Adjustment points for the frequency can be:
Keep in mind that these tweeters are not very loud, but they aim to increase the sound frequency that you hear.
You may be sitting watching a movie and missing out on many of the natural sounds that are not present because of your speaker's frequency limitations.
The tweeters have a lot sensitivity level of 90 dB.
Super Tweeters utilizes three-dimensional sound through the use of the premium Ribbon Tweeter.
When using Super Tweeters, you'll enjoy:
5-point crossover
Treble adjust jumper
Frequency response up to 33 KHz
5-way binding posts
3-year warranty
If you already have tweeters, the Super Tweeter can still help. These tweeters will work to produce sound frequencies that normal tweeters are able to produce with narrow polar output and often distortion.
Sound fields are enhanced thanks to the addition of timbre, depth and width to the sound that is often lacking with other tweeters.
When connecting these tweeters, they will share the same binding posts of the speakers that you're pairing them with. This is highly beneficial because the tweeters will be able to feed off of the main speaker's power. There's no need to connect the tweeter to an amplifier to have them produce optimal sound.
At times, you may have too much of a good thing, and this may cause sound distortion or a sound that simply doesn't sound good with your setup.
You can adjust the treble on these tweeters to be able to produce the sound you want through jumper additions or removals. You can change the jumper positions to reduce the treble dB by:
And if you want to shut the tweeters off, there is an "off" setting that will allow you to shut the tweeters off without unplugging everything in the process.
It's recommended that you place these tweeters on top of any speaker, and the recommended power is 60 – 120 watts. The dimensions of the tweeters is just: 4" W x 6" H x 4.75" D.
When connecting these tweeters, keep in mind that they connect to the binding post of the pairing speaker. The tweeters are designed to feed off of the speaker's power, and they work best for tower or bookshelf speakers.
But they will work on nearly any speaker.
A lot of consumers have midrange drivers which are unable to produce the highs and lows that the consumer wants without an equalizer. The addition of an equalizer is always recommended, but they too have their limits, especially at the high-end. Tweeters help add the extra supplementation at the high end that you can even achieve with an equalizer.
The tweeters will also add an extra "air" to the sound, so everything sounds clearer and smoother in the process.
Setting up your home audio system to leverage the Super Tweeter will take time, so it's best to adjust the settings and find what works best for your audio set up. A lot of users are under the assumption that the sound will be optimized right out of the box, but you'll want to adjust frequency settings as well as the treble to find the audio that fits your space the best.
For a quick and easy way to enhance audio, these are a nice isolated tweeter that perform exceptionally well.
Where to Buy Aperion Audio Super Tweeters?

Aperion's Super Tweeters are best purchased from Amazon. You'll be able to leverage fast two-day shipping, and you can be sure that if you have any issues with your product, you can return it to Amazon.
Aperion offers a three-year warranty and lifetime technical support for all of their products.
If you want to have the best possible audio experience, Super Tweeters has the ability to enhance your current system's sound dramatically. I'm confident that these tweeters will be able to produce some of the best sound quality you have ever heard.