Loud noises, whether on a construction site or at a concert, can damage your hearing. Over time, you'll start to suffer from potential hearing loss that can't be corrected without a hearing aid.  Personally, I have been involved in over 200 live concerts and the toll it can take on your hearing cannot be overstated.
Eargasm corrects this issue with a unique truly innovative product.
What are Eargasm Earplugs?
Musicians and concertgoers are the ones most at-risk of losing their hearing. Loud noise is part of the experience, but the noise eventually begins to damage hearing. Your options are to wear earplugs, or not attend.
Eargasm are ear plugs that allow you to hear conversation, or the concert pumping in the background, through decibel-reducing technology.
How does Eargasm work?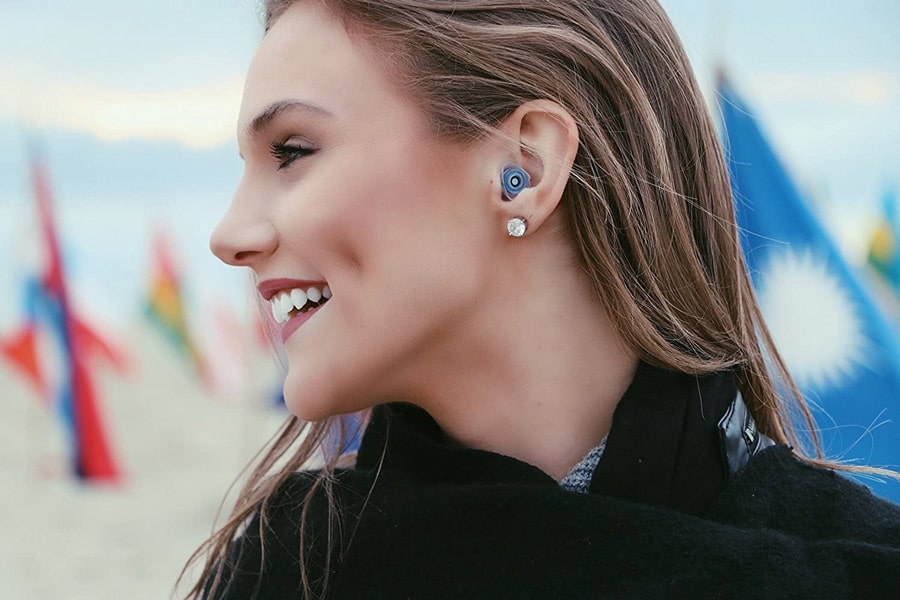 Sound quality is 100% preserved. The attenuating filter reduces noise going into the eardrum to protect your hearing.
Decibel levels using this product are reduced by 21 dB to reduce the risk of hearing loss.
Comfortable and well-fitting, these ear plugs come with numerous size options and their own case, which makes carry easy. Simply change the shell of the ear plugs until you find the size that adequately blocks noise while also allowing you to hear your coworkers or the concert going on in the background.
If you've ever used foam ear plugs, you know that foam causes the sound to become muffled and makes it difficult to hear.
You do not have this sound with the best high-fidelity earplugs.
Eargasm allows you to enjoy full hearing at a level that won't damage your hearing in the process.
Attenuation Filters
If you want to know how these ear plugs work, you need to understand that attenuating filters are in place. These filters are the secret to this product and reduce noise evenly while allowing for full spectrum sound to be maintained.
You won't have to deal with:
Muffling
Sound quality disruption
Ear shells are provided that are able to provide a comfortable, snug fit. These ear plugs will fit the majority of user's ears, but abnormal ear holes may not be properly accommodated. The perfect fit is important when using these ear plugs and will ensure that they work properly.
If you don't find the right fit the first time, change shells and try another.
The shells of the ear plug are non-toxic and made with hypoallergenic plush silicone that allows for long-term, comfortable wear. You can confidently use these ear plugs all-day.
Aluminum Casing
Maintaining your Eargasms requires you to store them properly. An ergonomic aluminum case is provided that is 35% smaller than competing models and can fit on a keychain. The casing includes an anti-stick interior that allows for easy removal of the ear plugs even if it's hot outside.
They won't stick.
Waterproof, you can carry the casing confidently anywhere you go. There is also a unique threading system to keep the canister closed and the ear plugs from potential damage.
Easy Insertion
When you're ready to put the plugs into your ears, all you need to do is:
Pull your ear upward and to the side
Twist and push the earplug in place
You'll notice that the sound gets much lower when the plug is properly inserted. Removing the ear plugs requires a gentle pull on the tab and it will dislodge the ear plugs and you'll be able to remove them.
It takes just a few seconds to put Eargasm into your ear and to take them out.
When you opt for Eargasm, you'll pay more than what you would for the ear plugs that don't work well, yet you'll also enjoy:
A discreet design that is practically invisible to others.
Hypoallergenic design that allows for maximum comfort.
Easy insertion and removal from your ears.
Two shell sizes to fit small or large ears.
Carry case that provides 100% protection even in rain.
Eargasm is trusted by professional musicians and is known across the world. The company has sold tens of thousands of ear plugs, and most people claim that these are the best ear plugs that you can buy.
The noise rating reduction is 16dB, allowing you to negate the harmful decibel levels that cause ear damage while allowing you to hear voices and sounds clear.
Use these ear plugs at concerts, on the job, when operating heavy machinery, or even while riding motorcycles or other loud autos. These are high fidelity ear plugs are trusted by musicians and are available to everyone.
Eargasm Reviews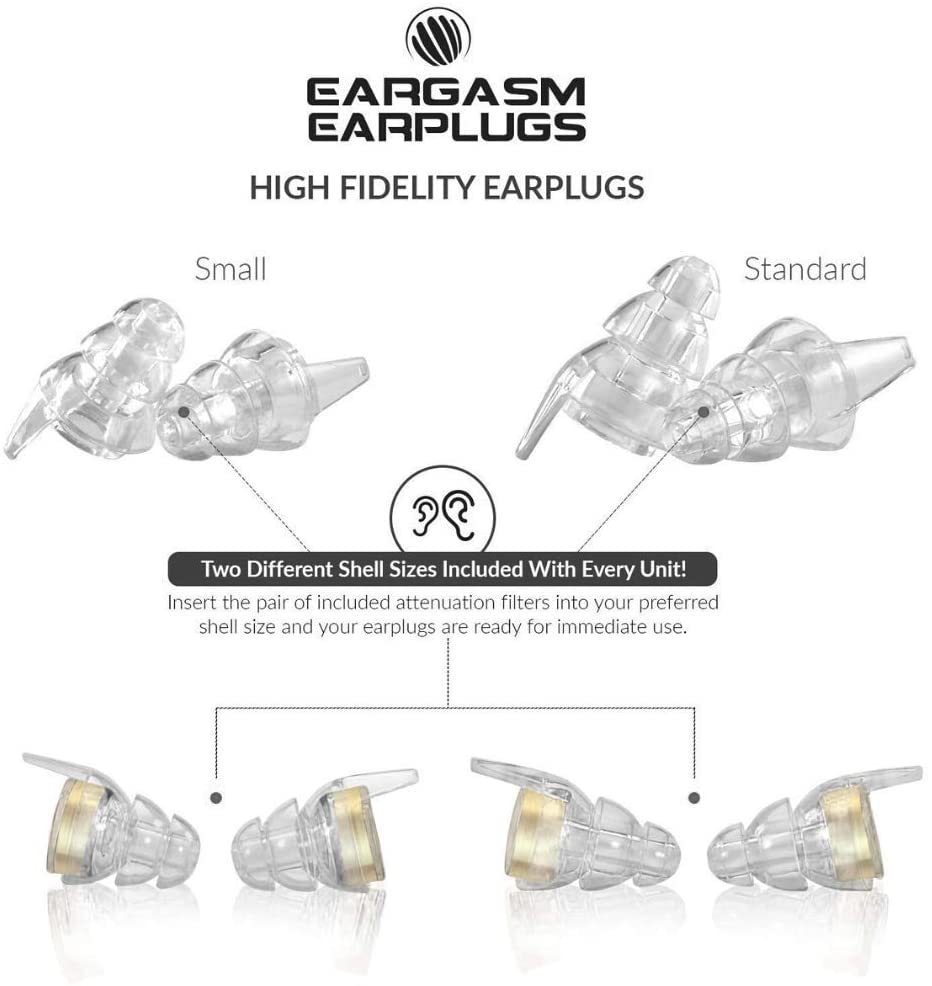 Eargasm are the best high fidelity ear plugs, so there are a lot of reviews online that demonstrate how well this product has worked for others. A few of the reviews that I would personally like to talk about are:
Wore these at a Metallica concert with no issues at all. The person, a 50-year old, had tinnitus and wore these without any issue. The man and his son both were able to enjoy the concert with these earplugs.
Great for professional live mixing. The consumer purchased Eargasm and works as a professional live musician. The consumer stated that the difference was noticeable immediately and the fit was comfortable.
Friggin AMAZING! Another consumer wore these ear plugs to a concert and claims that the sound was great – not a muffled mess that he or she experienced with cheap high fidelity ear plugs.
You can wear Eargasm for any event where music may be loud or machinery is in use. A lot of construction workers use these ear plugs to keep noise levels down. Ear plugs allow you to keep the loud noises at bay while also allowing you to properly hear voices or music.
Decibel levels are kept under control while not impacting your overall hearing in the process.
Eargasm provides you with a safe, compact way to protect your hearing. Simply place the ear plugs in your ears, and you can be confident that sound levels are kept to a level that will not damage your hearing.
And the ear plugs do not stand out or make you look awkward.
Most people won't even know you have them in.
The sound's amazing, protection is impeccable and they're comfortable.