Getting paid to shop online. That sounds too good to be true, doesn't it? Maybe not.
Mr Rebates is an easy to use cash back program that helps shoppers earn when they shop online.
How much can you earn? Up to 30% at their participating merchant websites.
Mr Rebates offers numerous ways for buyers to earn cash, and they're partnered with thousands of online retailers.
Is this program legit, or is this just another online scam making promises it can't deliver on? We're going to talk about how Mr Rebates works, how you get paid and where you can get paid to shop.
What Is Mr Rebates?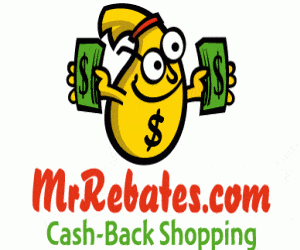 Simply put, Mr Rebates gives you rebates for shopping online. Founded in 2002, Mr Rebates aims to help people save money when they shop by offering cash back rebates when shopping online.
Yes, you can actually get paid to buy the things you normally buy online. Well, technically, you earn rebates for shopping. Either way, it's like being handed free cash.
How Can Mr Rebates Afford to Pay Shoppers?
If your first reaction is "this is too good to be true," you're not alone. Why would a company give you money for shopping online?
Here's how it works:
Mr Rebates gets paid a commission for each sale.
They refund part of the commission to you, the shopper.
Shoppers can choose from thousands of stores when making their purchases.
How Do You Get Paid with Mr Rebates?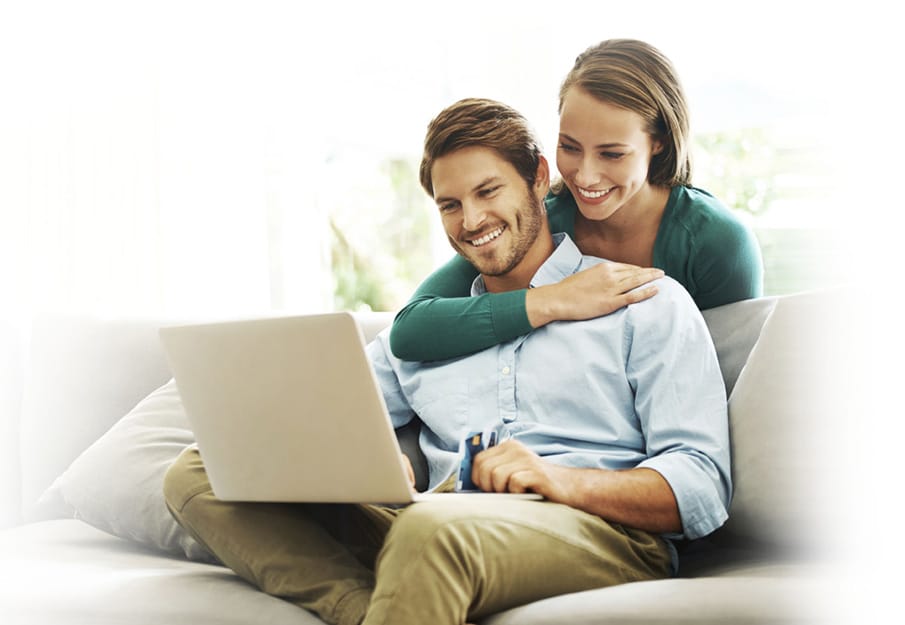 There are many ways to get paid with Mr Rebates. Shoppers say users can earn up to 30% cash back.
They also offer sign-up bonuses as well as "Store of the Week" and "Weekly Deals" that can help you earn even more cash back.
In total, Mr. Rebates works with more than 2,000 online retailers.
Along with shopping, users can also earn cash through the Referral program.
Members earn 20% of each referrals' cash back – for life. So, if a friend signs up for Mr Rebates, you will receive a bonus equal to 20% of their cash back every time they use Mr Rebates.
There is no limit to how much buyers can earn through referral bonuses.
Getting Started
To start getting paid for shopping online, you need to create a free account with Mr Rebates.
It's important to ensure that you're logged in each time you want to shop through Mr Rebates and earn cash.
Visiting an online store directly won't earn you cash back.
You'll need to log in and click on the link to the store's website through the Mr Rebates website.
Once you're logged in, you can view stores:
Alphabetically
By category (e.g. computers, shoes, etc.)
By searching for the store's name
By searching for a specific product
Shopping and Getting Paid
In order to get cash back for your purchase, you need to ensure that you complete the transaction in the same click session. If your session expires, you won't receive credit for the purchase.
Mr Rebates recommends making a purchase within 2 hours of clicking through to the store. If you have gone over this limit, you may need to go back to re-initiate a session by clicking through Mr. Rebates again.
It's important not to click over to other coupon or discount sites after clicking through to a store. Otherwise, your rebate tracking information may be lost and you won't get credit for the purchase.
Rebates are usually credited to your account within 1-35 business days. After you've earned $10 in rebates, you can request a check through the mail or a payment via PayPal. Your cash back balance can be found on the My Account page.
There is no limit to how much cash you can earn through Mr Rebates.
A Few Caveats
Making purchases through Mr Rebates is simple and straightforward, but there are just a few caveats.
Cash back can't be awarded for purchases made through store apps. You have to make a purchase using an online browser. If you click a link on Mr Rebates using your mobile device and it activates the store's app, you likely will not receive credit for the purchase.
Telephone and live chat orders will not be credited to your account.
Gift card purchases (i.e. you are buying a gift card) are not eligible for cash back rebates.
Purchases made using a gift card are likely not eligible for rebates.
Subscriptions come with a one-time rebate. In other words, you won't receive cash back every month for your subscriptions.
Warranties and insurance sold with merchandise are not eligible for rebates.
Most people won't have a problem earning cash back when shopping through Mr Rebates.
Mr. Rebates Popular Stores

Mr Rebates has partnerships with more than 2,500 online stores.
Some of their most popular stores include:
Amazon.com
Sephora
GoDaddy
Footlocker
Crutchfield
Hotwire
Urban Outfitters
Hilton
Vitacost
The Home Depot
Mr. Rebates Mobile App and Quick Cash Button
It's easy to earn cash back when shopping online on your desktop computer, but when you shop on your mobile device, things can get a little sketchy. You can't use retailer apps, and you have to be careful about your browsing habits when shopping.
To make your life easier, Mr Rebates now offers a mobile app for iOS and Android.
Through the app, you can:
Request cash back payments
Shop online and earn cash
Manage your account
Use online coupons
Easily find products using the search feature
View your cash back rebates
And more!
The app is free to download and use, and you can use it on any smartphone.
Mr Rebates also offers a Quick Cash button (which is a browser extension) to make shopping easier. Just install the extension, and click the "Get Cash Back" button to ensure that your purchase credits your account.
The 5-star rated extension is easy to use and offers additional features, such as:
Store search
Cash back totals
Easy access to favorites and coupons
With the Quick Cash button and mobile app, it's so easy to earn cash while you shop online.
Why We Like Mr Rebates (vs eBates)
There's a lot to like about Mr Rebates, especially if you do most of your shopping online and through a web browser (i.e. not through mobile apps).
Earning cash is easy. Just log into your Mr Rebates account and start shopping. You don't have to take any additional steps to get your cash back.
There are more than 2,500 stores to choose from. Mr Rebates has partnered with some of the biggest names in retail, including Amazon, Walmart, Home Depot, Gap, Disney Store and more.
Use coupons to save more. You can also use the coupons offered by Mr Rebates to save even more money on your purchases (Note: you can't use coupons from other sites).
Rebates stack with cash back offers from credit cards. When you make a purchase through Mr Rebates using a cashback credit card, you get to keep both the rebate and the credit card's cash back earnings.
The refer-a-friend program has no limits. When you refer friends, you earn even more cash, and there's no limit to how many friends you recruit.
"Weekly Deals" and "Store of the Week" promotions help you save even more money. These special deals are easy to find, so you can make strategic purchases to maximize your savings.
It's easy to cash out your rewards. Once you've earned $10, you can request a check or a payment through PayPal.
What We Don't Like
There are a few things you may not like about Mr Rebates.
You can't get cash back if you don't shop through Mr Rebates. If you forget to log into Mr Rebates, you won't get credit for the purchase.
You can only shop online. You cannot make purchases in stores, over the phone or through live chat conversations and get a rebate.
Rewards take some time to clear. It can take up to three months for specific stores to credit your rebate, even if you hit the $10 threshold early on.
Who Can Benefit from Using Mr Rebates?
Mr Rebates may be a great option for you if:
You shop online often. You can only earn cash back when you shop online. If you make most of your everyday purchases online, you have the potential to earn quite a bit of cash back by shopping through Mr Rebates.
You want to earn some side cash. Mr Rebates allows you to earn cash by doing something you're already doing – shopping online.
You have friends who shop online. Through the referral program, you can earn even more cash back. The more friends you recruit, the more you earn.
Mr Rebates offers a fun and easy way to earn cash back when shopping online. Sure, you may have to take the extra step of clicking the link to the store through the Mr Rebates website, but it takes just a few seconds to log in. You're already shopping online, so why not get paid to do it? And when combined with credit card cash back rewards and the weekly promotions, you have the potential to earn quite a bit of cash back.