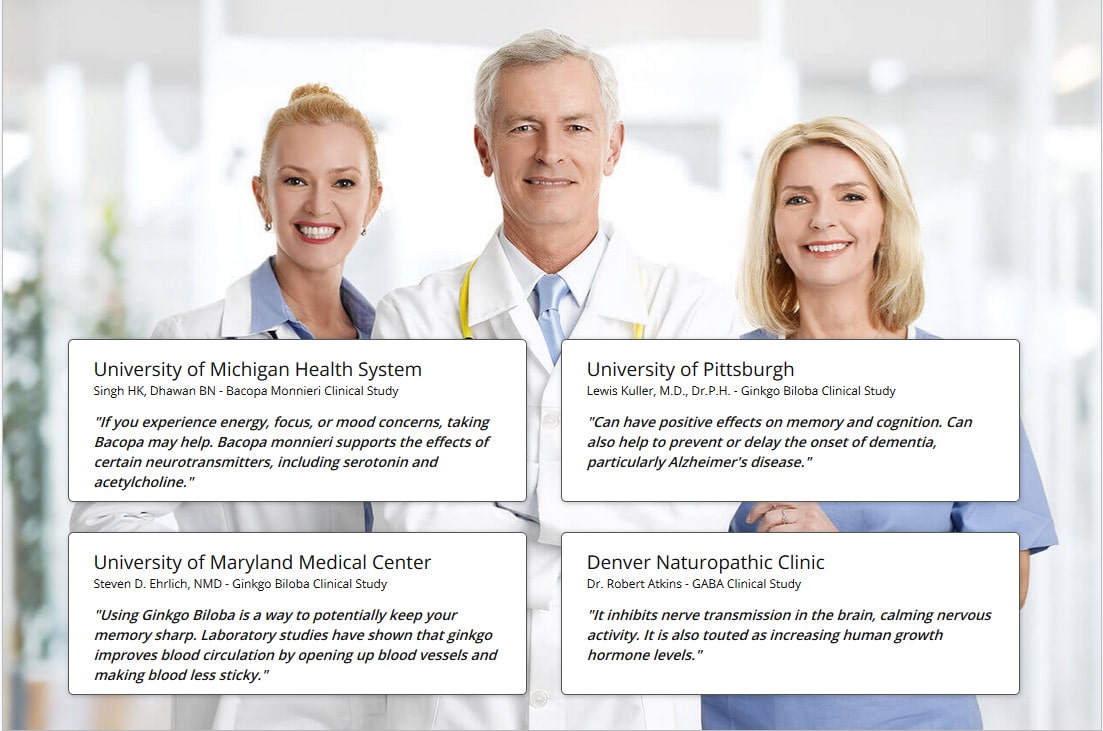 Do you struggle with lack of focus? Do you wish you had intensive focus?
Brain 360 promises intensive focus in as little as one hour thanks to a new, effective formula. But can this product really live up to these claims? Is the product clinically proven to work? That's what we're going to try and figure out.
What is Brain 360?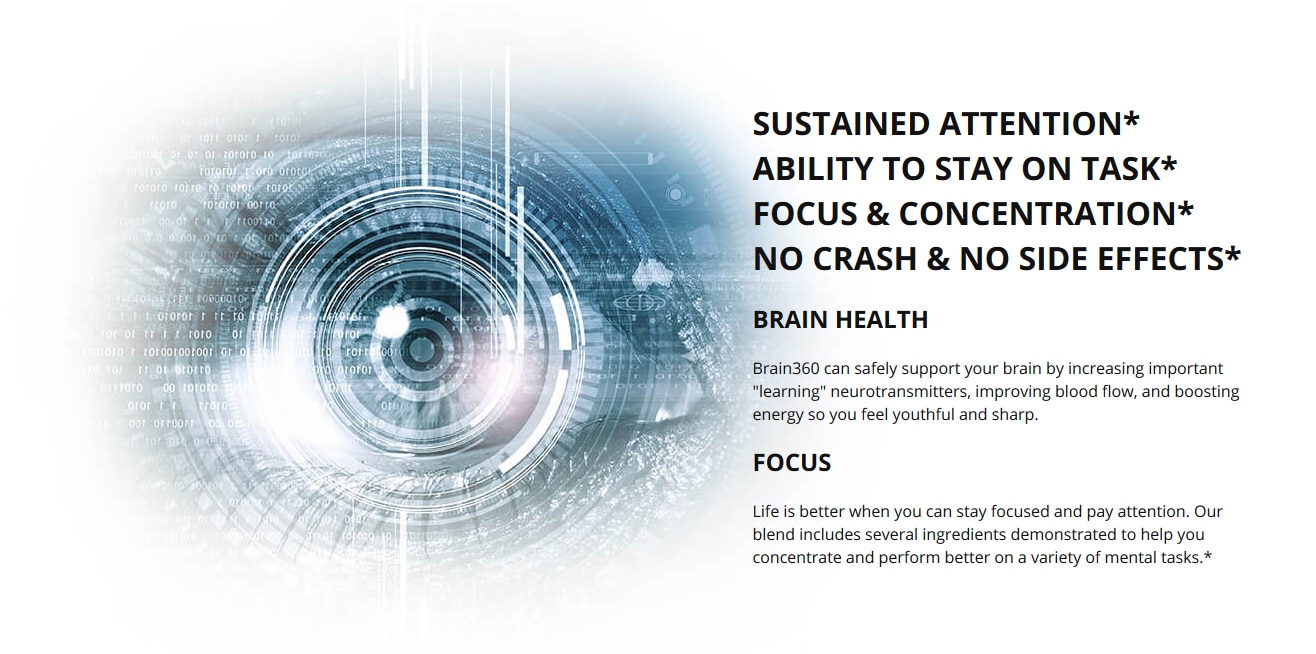 Brain 360 is a supplement that has been shown to help you better yourself by offering:
Increased focus
Increased concentration
Sustained attention
No side effects
No crashing
And your brain health is boosted, too. Neurotransmitters associated with learning are increased, allowing you to learn faster and more efficiently. The potent ingredients in Brain 360 are the key behind this supplement's benefits.
Your brain will also enjoy:
Energy boost
Blood flow improvement
Sharper response time
Overall brain health and efficiency mean that you will have a better mental performance today with Brain 360. You'll also find that this supplement has been clinically proven to work. The media coverage is insane. You'll find that Brain 360 has been promoted on:
USA Today
CNN Health
New York Times
NBC
Daily News
Chicago Tribune
These are some of the world's biggest publications. Brain 360 is doing something right, and that something right is offering a proven formula of brain enhancement.
The ingredients in Brain 360 tell the complete story.
Brain 360 Ingredients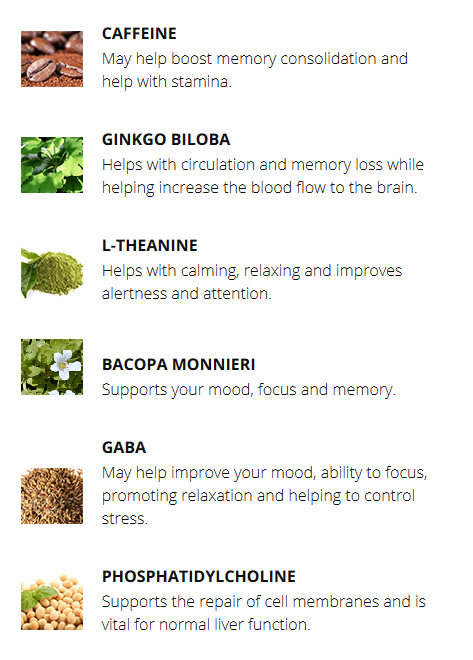 Brain 360 promises to never overwork the heart. Designed to improve mental performance, each capsule has the ability to:
Boost your energy
Increase your focus
Enhance memory retention
Ease learning
Each capsule contains:
Caffeine
There's a reason that people crave caffeine in the morning: it's energy impact is amazing. Studies have been conducted on caffeine (here) that show it can help:
Increase mental performance
Improve daytime alertness
Improve mood
Caffeine is a stimulant, and Brain 360 has added just enough caffeine into every capsule to provide brain boosting effects while not causing you to crash. This is important because too much caffeine can make a person tired fast.
And too much caffeine may cause issues in performance.
Studies show that 40 mg to 300 mg of caffeine does improve cognition. When sleep loss comes into the equation, caffeine has been shown to offset degradation of both physical and cognitive performance.
By itself, a healthy dose of caffeine has a positive impact on a person's mental performance. When combined with additional ingredients, caffeine is even more potent.
Ginkgo Biloba
Ginkgo Biloba has been the focus of dozens of studies. This ingredient is often taken by itself because it is so potent, and the top universities in the world have studied Ginkgo in-depth. What these studies found is that this ingredient has:
Positive effects on cognition
Positive effects on memory
You'll also find that Ginkgo Biloba has been studied extensively for its potential to help stave off Alzheimer's disease. While the studies on the disease are not conclusive, they point to Ginkgo Biloba being able to delay or offset dementia and Alzheimer's disease.
If it's an ingredient that can help the brain when a person is older, it is definitely a great option for younger users.
Studies also show an improvement in blood circulation when taking Ginkgo Biloba. Blood becomes "less sticky" and blood vessels are opened further to allow for enhanced blood flow.
L-Theanine
L-Theanine is an interesting ingredient that has also been the subject of several studies. One study found that L-Theanine, when taken with caffeine, improves:
Cognitive performance
Subject alertness
One study found that 97mg of this ingredient allowed the participant to remained focused even during a demanding cognitive task. You'll also find studies that link L-Theanine to blocking two major cognitive barriers:
Anxiety
Stress
L-Theanine has also been shown to help lower the risk of neurodegenerative disorders. Stroke risks may even be reduced thanks to this ingredient. And on top of all of this, L-Theanine also protects the brain and promotes cognitive function.
It's a powerful, brain-enhancing supplement.
Bacopa Monnieri
Bacopa Monnieri is another powerful ingredient that has been shown to:
Support neurotransmission
Improve mood
Enhance focus
Boost energy
Memory performance has also been proven in recent studies. The study I've linked to shows that there is a significant improvement in memory performance when older people take Bacopa Monnieri. Memory retention and acquisition are both improved when this supplement is taken.
Little side effects were noted, with the main concern being gastrointestinal side-effects. Nausea was also noted, but most participants didn't experience any side effects.
GABA
GABA is an ingredient with extensive studies backing it. Frontal concentration has been shown to be increased when this supplement is taken. Superior cognitive performance is noted, and there is also a strong relation to age, education and the brain's atrophy.
GABA is an inhibitory neurotransmitter.
What this means is that this ingredient slows down the information in a person's mind. If you're the type of person that has a brain that is constantly on-the-go, GABA has the ability to slow down information to make sense.
Effectively, GABA will help you:
Relax
Feel at ease
Unwind
And when your brain and mind are in a relaxed state, it's far easier to retain information. You'll be able to keep your mind on task so that cognitive performance is improved.
Nervous activity is calmed, allowing you to finally relax and stay focused.
There is also some evidence that GABA has the ability to increase human growth hormone levels in the body. Your overall health will improve greatly when you add GABA into your daily diet.
Phosphatidylcholine
Phosphatidylcholine is the final ingredient found in this supplement. Phosphatidylcholine is a dietary supplement that is known to promote cognitive health. But how does this work? The ingredient has been shown to:
Enhance the brain's health
Increase concentration
Boost memory
Impact intellectual skills
Since this ingredient is a source of choline, it is essential for proper brain health. Choline is abundant in the brain, and it makes up a large portion of your brain cells. You'll also find that choline is found in neuron cell membranes.
The issue is that the human diet doesn't have enough Phosphatidylcholine in it naturally.
And when you take these capsules, you'll start to feel the benefits get stronger over time. Brain 360 has been proven to work the first time you take a capsule, and then, the supplement's benefits will continue to get stronger.
You'll find a lot of Brain 360 reviews backing the effectiveness of this supplement.
It's one of the most promoted and trusted nootropics.
The ingredients work together to promote overall brain health and cognition improvement. It's a "cocktail" of ingredients that are powerful and potent. The best part is that there are few side effects noted.
All you need to do is take two capsules daily for Brain 360 to start working.
A new formula allows you to feel the benefits of Brain 360 in as little as one hour. Clinical studies show that the capsules provide benefits for 5 – 6 hours. I suggest taking this supplement an hour before any major event: tests, meetings, speeches – anything where you need to have a sharp memory.
Each bottle contains pure ingredients that promote a healthy lifestyle. Considered advanced cognitive support, Brain 360 has the ability to be your secret, cognitive weapon to fight back against mental fatigue, confusion and concentration.
It's a powerful supplement with ingredients that have been thoroughly tested and work better when combined.
Where to Buy Your Brain 360 Pills?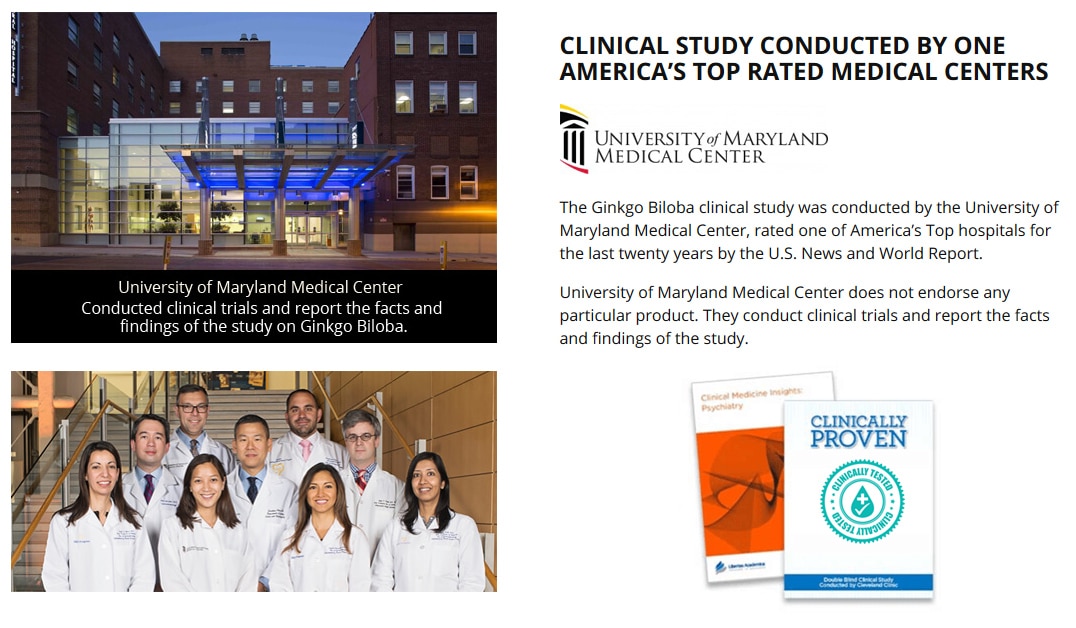 If you're ready to take the dive and give your brain the boost that it deserves, you can do so today on the manufacturer's main website. You'll be able to order directly to:
Save money
Request a free trial
Ensure you get the real product
eBay and Amazon might not offer the real product if it's offered through a third-party seller.
And the Brain 360 free trial offer is a must. The company is so confident that you'll love their product, they offer a Brain 360 free trial offer. The order is rushed to your door, so you'll know how effective this supplement is by the end of the week.
The only issue is that the trial is limited.
You need to hurry if you want to claim your free trial before someone else does. Time is of the essence.
You have nothing to lose and everything to gain.
---
2018 Update: Brain 360 Is No Longer Available. We recommend Mind Lab Pro instead.
Our experience had some decent results with Brain 360 but Mind Lab Pro is a major improvement.