Second Skin Audio was founded on the idea that people deserve only the best quality products. When the company engineers their components, they engineer them for longevity and experience.
Consumers can rely on Second Skin to create high-end noise and heat insulation materials for soundproofing.
For over 20 years, the company has focused on:
Sound insulation
Temperature extremes
Manufactured in the United States, all of Second Skin Audio's are designed to never melt, gas or fall off. The company's products are designed to meet automotive safety standards and are able to outperform the standard heat shields or flimsy metal sound insulation that does little to reduce sound and heat.
When you rely on Second Skin Audio, you can be sure that all products are fire resistant. Many of the products are self-extinguishing. All products also meet EU standards.
Customer service is also at the forefront of the business, allowing you to rely on customer service agents that can provide the experience and assistance you need for to install sound deadening products.
The company's reputation is superb, with many repeat buyers.
What is Sound Deadening?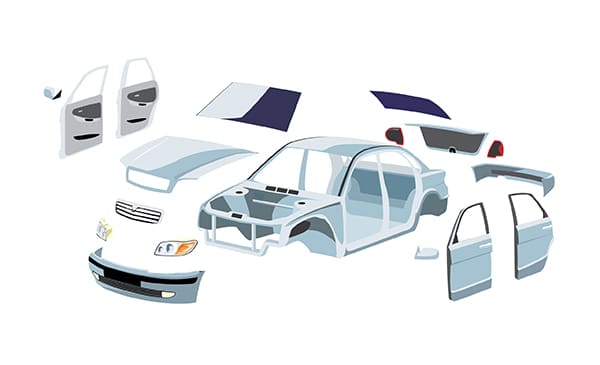 Cars rattle, ding, make noise and vibrate. When you're driving down the road, chances are, you can hear noise from:
Rocks hitting underneath your vehicle
Wind from highway driving
Rattles and noise from vibrations
If you want to reduce this noise, you can install some form of sound deadening that will reduce the noise and vibrations that you hear.
Car Sound Deadening 101: What are the Benefits?
A lot of people don't mind the noises that their cars make. But when people want the best interior audio or want to deaden their car, they can rely on the products that Second Skin Audio produces.
When you perform a car firewall insulation, you'll benefit from several key benefits:
Block out the noise that you hear inside of your auto when driving
Reduce the amount of heat that escapes into the interior of the vehicle
You'll be able to drive over road bumps, potholes and anything else without hearing rattles or noise. The only noise you should be left hearing is the muffled sound from the suspension.
All it takes is a reduction of 3 decibels to make your vehicle twice as quiet as before.
Most vehicles do not come with sound deadening material installed stock, but there are some high-end vehicles that do have sound deadening. Rolls Royce, for example, has their own built-in sound deadening that makes their interior ultra-quiet.
You can enjoy this same luxury sound reduction as high-end vehicles for a fraction of the cost.
Second Skin Audio: Product Lineup
Second Skin Audio's product lineup includes multiple products, all designed to reduce the interior sound you hear in your vehicle. The main products in the company's auto insulation lineup include:
Damplifier Pro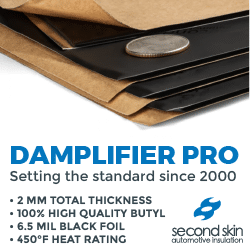 Damplifier Pro's deadening mats come in multiple box sizes, including:
67 Sq Ft
33 Sq Ft
20 Sq Ft
67 Sq Ft
80 Sq Ft
120 Sq Ft
Larger packs are designed for SUVs or vehicles that have greater surface area to deaden sound. When you install the Damplifier Pro, you'll benefit from:
Vibration damper
Thermal insulation
Noise reduction
OEM approved
The Pro features a butyl rubber adhesive that is high temperature and uses more rubber and less filler. The ultra-thick foil is 2mm thick and has a thermal range of -75°F to 450°F so that it will not melt nor degrade.
Adhesives are guaranteed for life to stick to all metal surfaces.
Installation requires just four steps and can be done quickly if you have the tools available. Your steps will include:
Decide on the areas of the car that need to have the insulate installed.
Remove any of the included insulate.
Measure the surface where you want to install the sound deadener.
Install the deadener appropriately.
You'll find that a lot of consumers install this product in their residential and commercial locations, too.
Luxury Liner Pro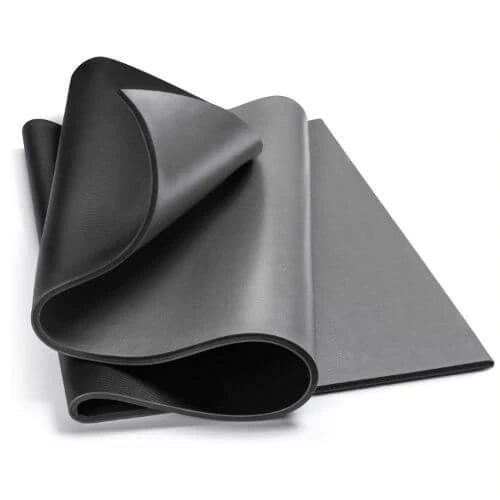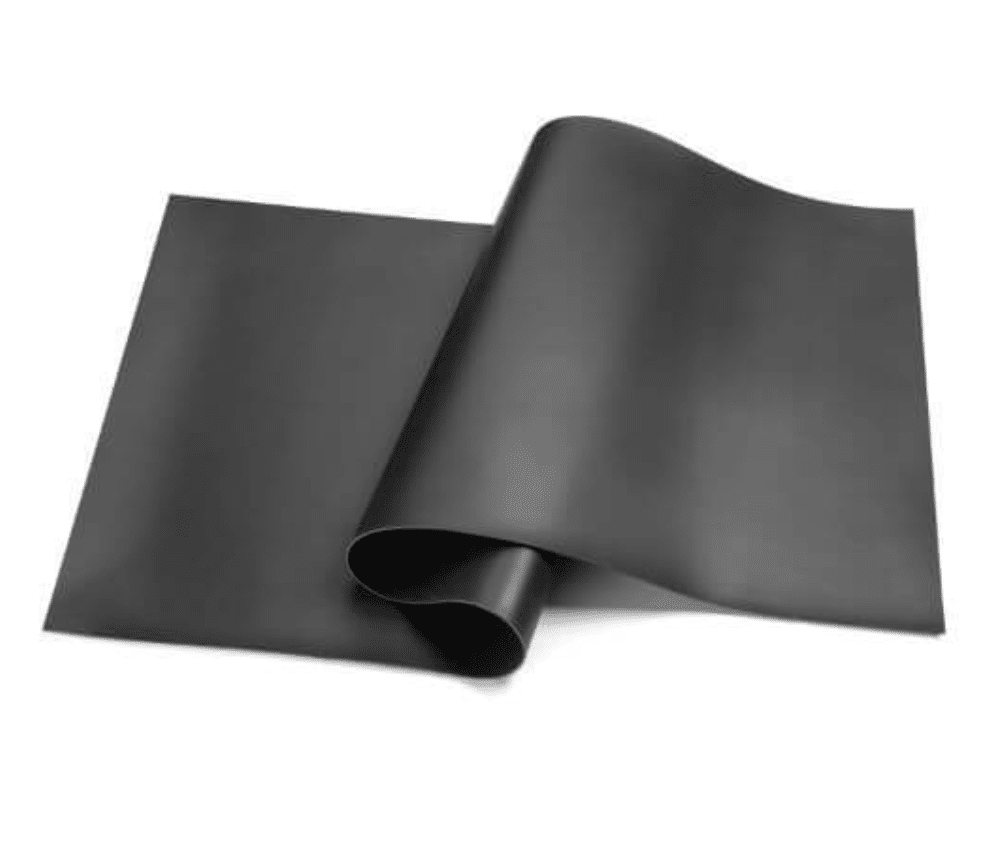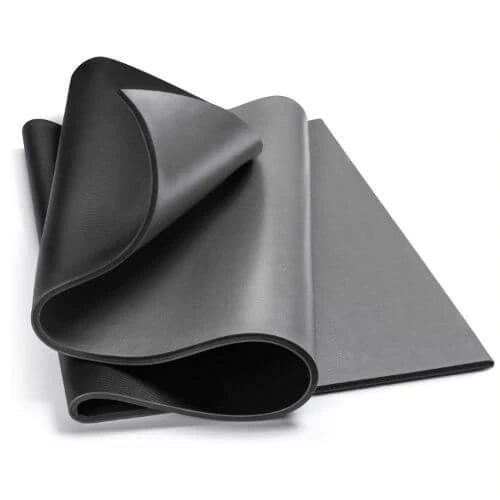 Luxury Liner Pro comes with MLV and foam, and multiple sheet sizes are available. You'll be able to choose from:
9 Sq Ft
36 Sq Ft
54 Sq Ft
72 Sq Ft
90 Sq Ft
The Luxury Liner is designed to help with your car's audio system. When you invest in a state-of-the-art audio system, you're going to want to be able to hear crystal clear audio. In some situations, the noise from the road or vehicle rattles itself can make it difficult to have a conversation inside of your car, truck or SUV.
The Luxury Liner Pro has been designed from the ground up to provide an impeccable sound barrier.
Your Liner Pro acts as an automotive sound barrier that will block vibrations and soundwaves that reverberate throughout your vehicle. Disruptive noise is kept out of your auto thanks to:
24" x 54" square feet of space with each sheet
3/8" of closed cell foam
Weight of just 1.25 pounds per square foot of insulation
Temperature ratings can reach 180°F
Insulates noise at a rating of STC 28
Adds thermal insulation and uses closed cell foam
When you install this liner, you can use either a double-sided adhesive or a spray adhesive to keep the liner firmly in place.
You'll want to install this foam barrier in multiple key locations in your vehicle, including:
Doors
Wheel well
Interior floor
Trunk
You'll need to follow the same four-step process when installing this liner as you would with the previous insulation. Sharp blades and scissors can be used to shape the liner to make it match the interior of your auto.
Easy to install and efficient, consumers have installed this product in new and even 33-year-old vehicles. Even in older vehicles, users say that after the installation, the vehicle was as quiet as a mouse.
Mega Zorbe Foam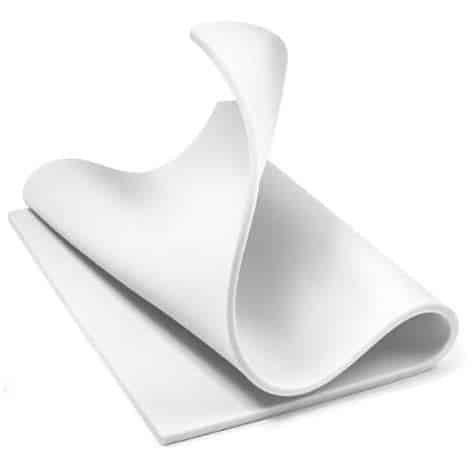 The Mega Zorbe Foam is designed with hydrophobic melamine foam that is peel and stick. Mega Zorbe is designed to be your last defense against noise that reaches the interior of your cabin.
Multiple size options are available:
8 Sq Ft
24 Sq Ft
40 Sq Ft
60 Sq Ft
80 Sq Ft
When you install your foam, you'll be using a product that offers:
Sound blocking
Aerospace approved
OEM approved
Thermal insulation
Built for aerospace applications, the Mega Zorbe foam is lightweight and highly effective at reducing interior cabin noise. The foam is both a thermal and sound insulator, so it will stop much of the heat from entering the cabin's interior.
Proprietary treatment is used on the foam to increase safety and make the foam hydrophobic.
Using a unique system, the treatment is able to reach deep inside of the foam to provide waterproofing power. Since the foam's cells are open cell, they're able to absorb both medium and high frequency sounds for added noise reduction.
The foam's properties include:
-40°F – 350°F thermal range
Each four-foot square weighs 1/10-pound
Water, fire, smoke and toxicity resistance
5" thickness
Zorbe Foam is flexible, made in Germany and treated in the United States. Installation of the foam is recommended for the following areas of your auto:
You'll need to remove all of the acoustic foam from your vehicle before measuring and installing.
There are full flammability ratings listed on the company's website along with all of the respective testing. Foam thickness will impact the frequency allowed to flow into the vehicle. If you opt for a 4-inch thickness, the reduction will be at its highest level possible.
Consumers claim that the glue is ultra-sticky and able to repel high levels of heat with no issues.
Due to the lightweight design, the foam won't increase your vehicle's MPG. On the highway, the sound is silent even when hitting 75 MPH.
Spectrum Spray On Sound Deadener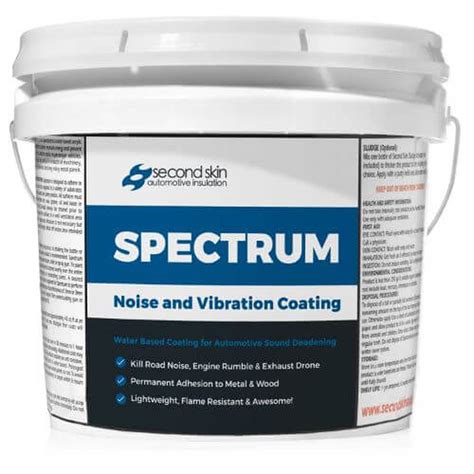 The Spectrum Spray On Sound Deadening product is a spray that comes in a one-gallon and five-gallon option. The spray on covers either 20-feet or 100-feet and has passed numerous health and safety tests.
The spray on is designed to dampen vibrations, insulate against heat and also reduce road noise.
Spray on sound deadener is designed to get deep into the vehicle's sheet metal to tamp down noise and reduce the resonance and structure borne noise. You can use this material in lieu of a sound deadening mat, or you can use it in combination with a mat for additional sound reduction power.
Utilizing water-based viscoelastic polymer, the foam is able to stick to nearly everything. Clean and safe for the environment, the foam:
Applies in layers as thin as 1mm with thickness options up to 5mm
Is temperature rated to a staggering 400°F
Easy to apply with either a spray gun, roller or brush
When trying to get into hard-to-reach areas of the vehicle, you can rely on the spray to reach wheel wells or your undercarriage.
You can also purchase the Spectrum Spray Kit directly from Second Skin Audio that is priced at a steep discount to ensure you can properly apply your foam.
Spectrum foam can be cleaned off for at least 30 minutes after the application before drying. When applying layers for thicker, increased sound reduction, you'll need to wait 30 to 60 minutes between applications.
The material is designed to quickly adhere to metal, but the foam will not stick to fiberglass or plastic. While you will notice an immediate sound deadening on application, you will also notice that the deadening improves as the material begins to cure.
Sound deadening will improve over a period of seven days.
Second Skin Audio offers numerous sound deadening products that allow for whisper-quiet interiors and lower indoor temperatures.